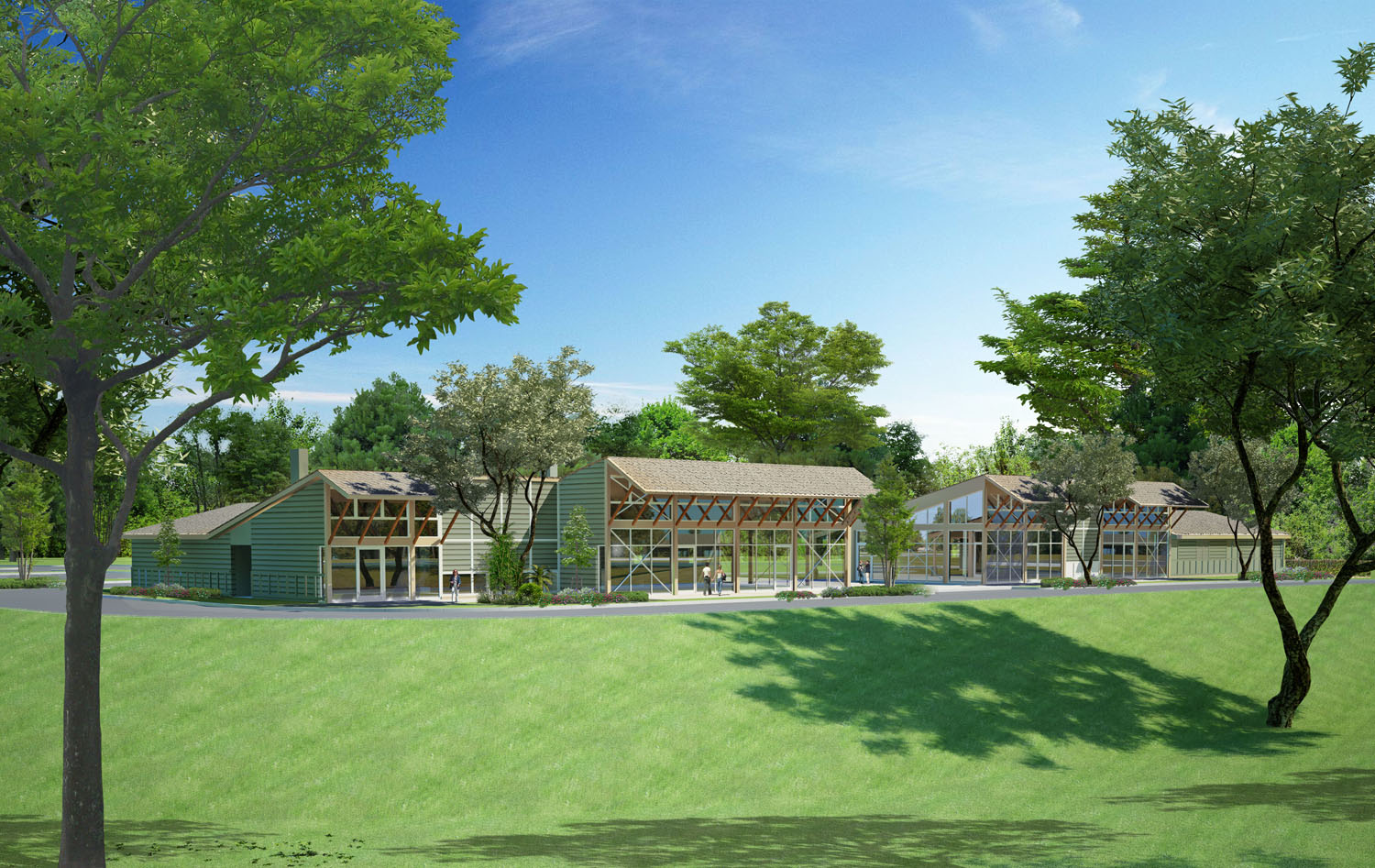 Carson Simpson Farm Christian Camp
Upper Moreland Township, PA
Carson Simpson Farm Christian Camp Center is a 72-acre United Methodist summer camp for children residing in the Philadelphia region. Olaya Studio developed a master plan that includes site improvements and three new buildings. The new site plan revolves around a loop road that connects with the existing camp and unifies the new buildings around an open 'front' lawn feature that contrasts with the more wooded rustic backdrop behind the buildings. The new Activity Center and Dining Hall buildings are designed to work in tandem and are separated by a central courtyard. The Activity Center consists of two large flexible multi-purpose spaces and administrative offices. The Dining Hall consists of a new full service dining facility that can serve 150 people. The new Children's Lodge can accommodate 50 children and is sited on the edge of the lawn nestled by existing tree line. The concept of the design for both the Dining Hall and the Activity Center includes a south facing wall that allows abundant natural light, and a steep overhang roof that shields the direct summer sun and permits the lower winter sunlight, allowing the floor slab to warm the space through passive solar heat gain. All three buildings include geothermal heat source heat pumps to heat and cool the spaces and Structural Insulated Panels (SIP's) for the roof assembly.